IDI Composites International announces the promotion of Kevin Cahill to Director of Technology and Application Engineering
IDI Composites International is proud to announce the appointment of Kevin Cahill to the position of Director of Technology and Application Engineering. As the recognized leader in the global thermoset composites industry, IDI is designing innovative materials for customers seeking to go beyond the value limitations of conventional materials. Kevin is uniquely positioned to assist IDI's customers in achieving their goals, with a strong background of design engineering leadership and conversion of traditional materials to advanced polymeric materials in structural applications. Kevin's vast experience in working with global OEMs and his extensive background in design and simulation will allow him to keep a clear focus on material performance and provide exceptional value and competitive advantages to IDI's customers.

Kevin is a customer-driven engineering professional with more than 20 years of polymer composites experience in all aspects of product concept, design, validation, manufacturing, and support. He has focused expertise in the correlation of composite material characterization, simulation, and accelerated life testing to accurately predict product life in high performance automotive, defense, and specialty applications. Kevin's advancement from his previous position as the Application Engineering Manager at IDI will strengthen his collaborative work with existing customers and suppliers.

IDI looks forward to Kevin continuing the tradition of excellence that IDI has become well known and respected for worldwide.

About IDI Composites International:
IDI Composites International (IDI) is the premier global custom formulator and manufacturer of thermoset molding composites and compounds for OEMs and molders. The company provides customized polyester/vinylester-based bulk molding compounds (BMC), sheet molding compounds (SMC), and a new line of Structural Thermoset Composites (STC® - Ultra Performance Moldable Composites) that are manufactured in both sheet and bulk formats for the most demanding applications. IDI has a global reach with manufacturing facilities serving North America, Europe and Asia Pacific.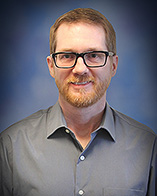 Kevin Cahill
Director of Technology and Application Engineering