Chris Templin promoted to Director of Manufacturing for IDI Composites International Noblesville's Operation.
IDI Composites International is pleased to announce the promotion of Chris Templin to Director of Manufacturing for the CI Noblesville Operation. Chris has had a significant impact on IDI's manufacturing operations in various leadership and technical positions over the past 20 years, including the Noblesville plant expansion, SMC capacity investment and expansion, state-of-the-art tank farm, the 3i Composites Technology Center and most recently his leadership role overseeing the design and commissioning of IDI's new SMC Operation in Mexico City, Mexico.

In his new director role, Chris will plan, direct and coordinate the operations of the facility to pursue operational excellence with regards to safety, productivity, and facility efficiency.

Chris is an experienced manufacturing professional with a demonstrated history of working in the composites industry, with hands on experience managing all facets of IDI's operations, including BMC, SMC and IDI's new line of Structural Thermoset Composites (STC®). He is skilled in operations, research and development, chemistry, process engineering, sales and operations planning, system development, project management, and polymers. Chris is focused on operational excellence to manufacture innovative materials for customers seeking to go beyond the value limitations of conventional materials. He has a Bachelor of Science from Purdue University with additional credentials from the Krannert School of Management - Applied Management Principles (AMP) program.

Please join IDI in congratulating Chris on his new position.

About IDI Composites International:
IDI Composites International (IDI) is the premier global custom formulator and manufacturer of thermoset molding composites and compounds for OEMs and molders. The company provides customized polyester/vinylester-based bulk molding compounds (BMC), sheet molding compounds (SMC), and a new line of Structural Thermoset Composites (STC® - Ultra Performance Moldable Composites) that are manufactured in both sheet and bulk formats for the most demanding applications. IDI has a global reach with manufacturing facilities serving North America, Europe and Asia Pacific.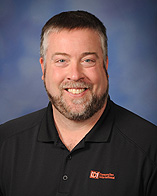 Chris Templin
Director of Manufacturing