Please note: all of our materials are custom developed to meet your specific requirements, if you don't see a product performance metric that meets your needs, call us to discuss your specific project requirements at 317.773.1766 or email us at sales-usa@idicomposites.com.
Series: Fortium™

Product Description: Tough | Weatherable | Molded-In Black SMC
Applications include hard-wearing, textured, weather-exposed, semi-structural applications such as truckbeds, underbodies, treadplates, and tough enclosures.

F250-UV

Glass Fiber Content

48%

Flexural Strength
Test Method: ASTM D790

235 MPa

Flexural Modulus
Test Method: ASTM D790

10 GPa

Tensile Strength
Test Method: ASTM D638

140 MPa

Tensile Modulus
Test Method: ASTM D638

11 GPa

Impact Strength, UnNotched Izod
Test Method: ASTM D256

115 kJ/m2

Moisture Absorption
Test Method: ASTM D570

.6 %

Specific Gravity
Test Method: ASTM D792

1.75

Shrinkage
Test Method: ASTM D955

-0.034 %

Gel Time
Test Method: DSC

63 s

Cure Time
Test Method: DSC

107 s

UV Stability
Test Method: Various Xenon, AZ, FL...

Very High

Part-Level Impact, t=3mm
Test Method: Steel ball drop impact, not cracked through.

>30J

Click to download a pdf of the Fortium™ F250-UV Data Sheet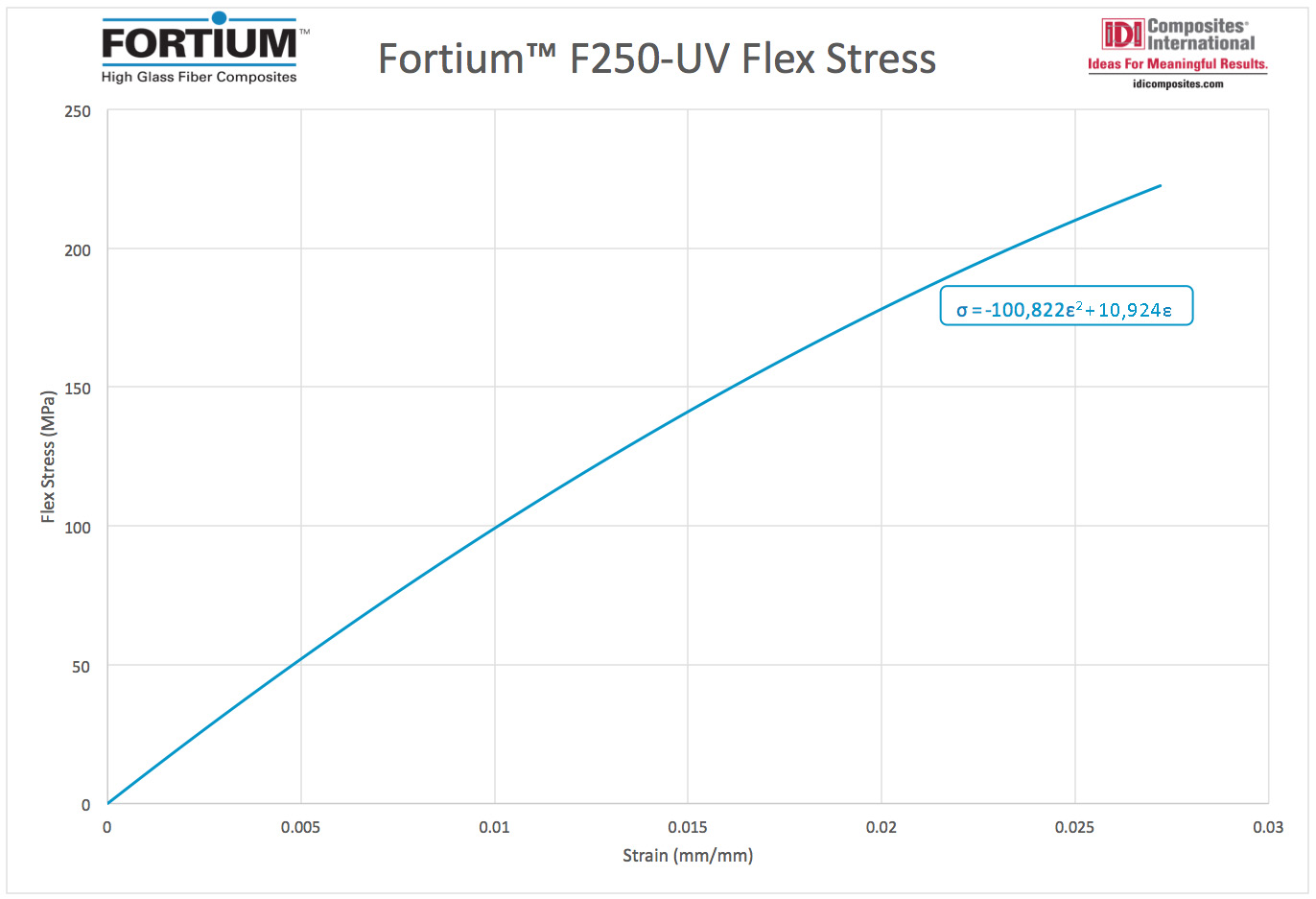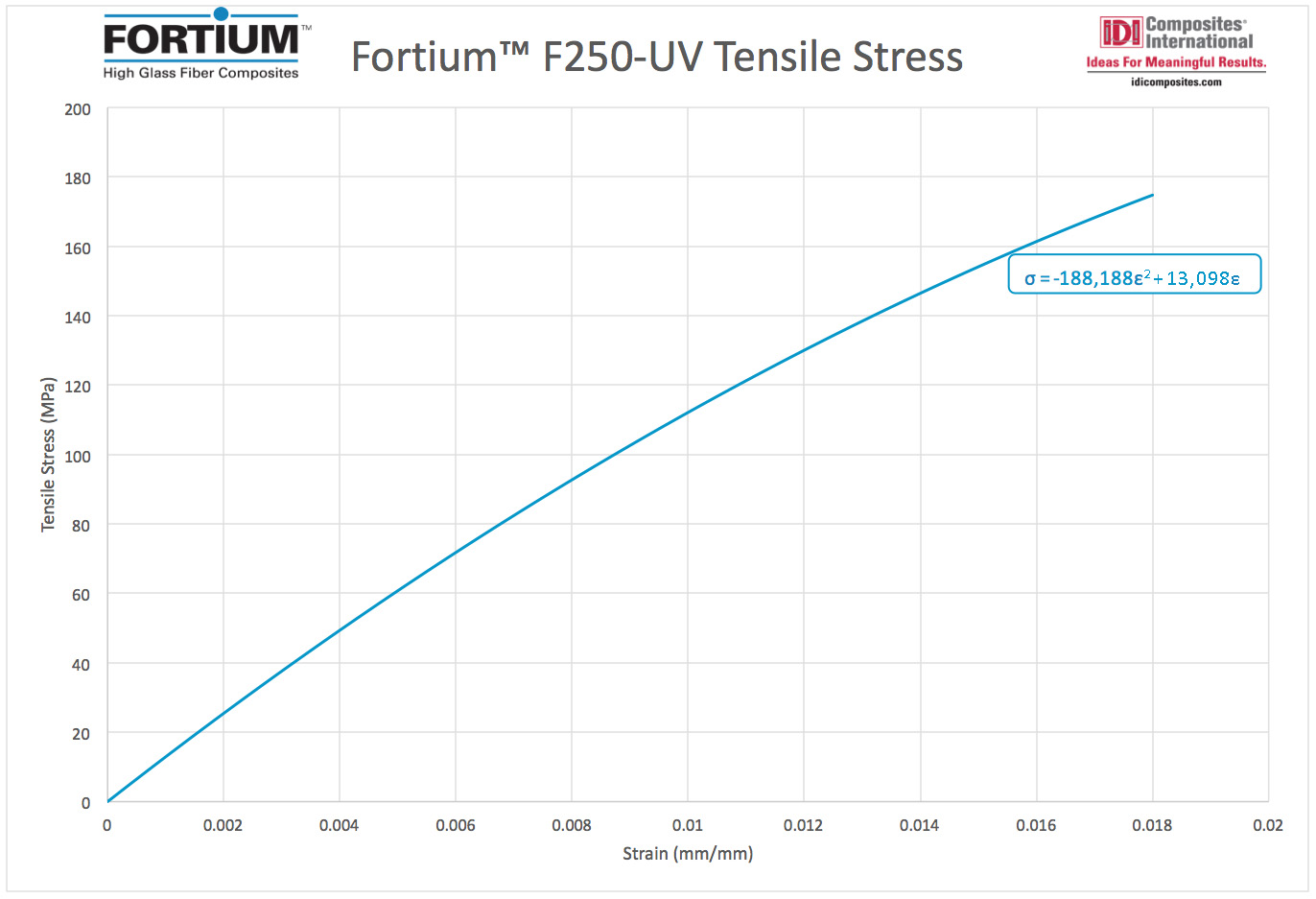 The information on this sheet is a guide. The stated values reflect an average of several tests conducted on CI's goods. These values were obtained under ideal conditions and may not be replicated in any particular test, part, or application. Because the values achieved in actual parts depend considerably on part design, molding conditions, and testing methods, no guarantee is made or implied regarding values to be obtained in any specific test, part, or application. CI makes no warranty or representation as to the suitability of any of its goods for use in any application. CI relies on customer to conduct its own tests and judge for itself the suitability of CI's goods.